Welcome!
You have reached the home of the Austin High School Continuing Education Foundation.
For a quick overview of our mission see what we do below, and thank you for visiting!
In 1994, Austin High School alumni created the Foundation to help provide educational opportunities for Austin High School graduates. The Foundation is chartered to provide assistance to current students who may be at risk of dropping out of school due to financial hardships. This organization is funded mostly from contributions from individuals throughout our community. Since 2000, the Foundation has awarded scholarships to many deserving students. Students may apply for these scholarships for any number of post high school programs – traditional four-year colleges, community colleges, trade schools or professional training programs.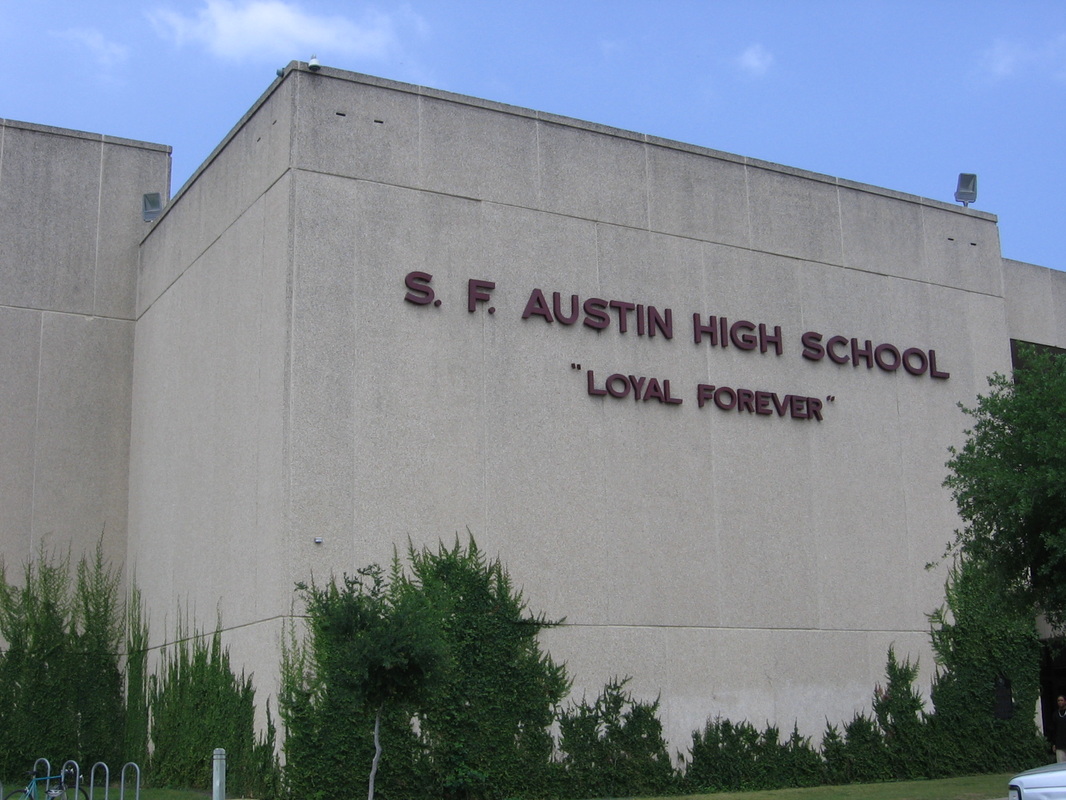 We are Pleased to Announce our 2020 Scholarship Recipients!
          Giselle Aviles – Class of 1960 Scholarship in Honor of Mary Kay Dunlap Boyd
          Jozlyn Davenport – Scholarship in Honor of J. B. Pace
          Natalie Davis – Dalene Horton Memorial Scholarship
          Winifred Dorlean – Scholarship in Memory of Former AHSCEF Board Member and Hall of Honor Teacher Alice Davis
          Isabel Enciso – Gay Stolley Adams Class of 1956 Memorial Scholarship
          Ruandy Flores-Morales – Class of 1970 Kevin Maguire Memorial Scholarship
          Ronaldo Garcia – Truman Hornsby Memorial Scholarship
          Carlos Gomez – Class of 1960 Scholarship in Honor of Mary Kay Dunlap Boyd
          Alex Loredo – Quentin Jerald "Bo" Franks Memorial Scholarship
          Miguel Rodriguez – STEM Scholarship in Memory of Alma Maldonado
          Briana Sanders – Scholarship in Memory of Tom W. Bradfield
"I can give you a six‐ word formula for success: Think things through – then follow through."
"Wisdom is not a product of schooling but of the lifelong attempt to acquire it."
"Live as if you were to die tomorrow. Learn as if you were to live forever."
"Learning never exhausts the mind."
"Innovation distinguishes between a leader and a follower."
"Education is the most powerful weapon which you can use to change the world."
"Every great dream begins with a dreamer."
"The beautiful thing about learning is that no one can take it away from you."
"Whatever you are, be a good one."
"Education is the kindling of a flame, not the filling of a vessel."
"A genuine leader is not a searcher for consensus but a molder of consensus."
"Don't follow the crowd, let the crowd follow you."
"Keep away from people who try to belittle your ambitions. Small people always do that, but the really great make you feel that you, too, can become great."
"As we look ahead into the next century, leaders will be those who empower others."
"Adhere to your purpose, and you will soon feel as well as you ever did."
"It does not matter how slowly you go as long as you do not stop."
"The advancement and diffusion of knowledge is the only guardian of true liberty."